It is against California law for an employer to discriminate against a person based on their disability. Under California law, employers are also required to provide reasonable accommodation for their disabled employees.  Employees who are discriminated against based on their disability can file a lawsuit against their employer for damages.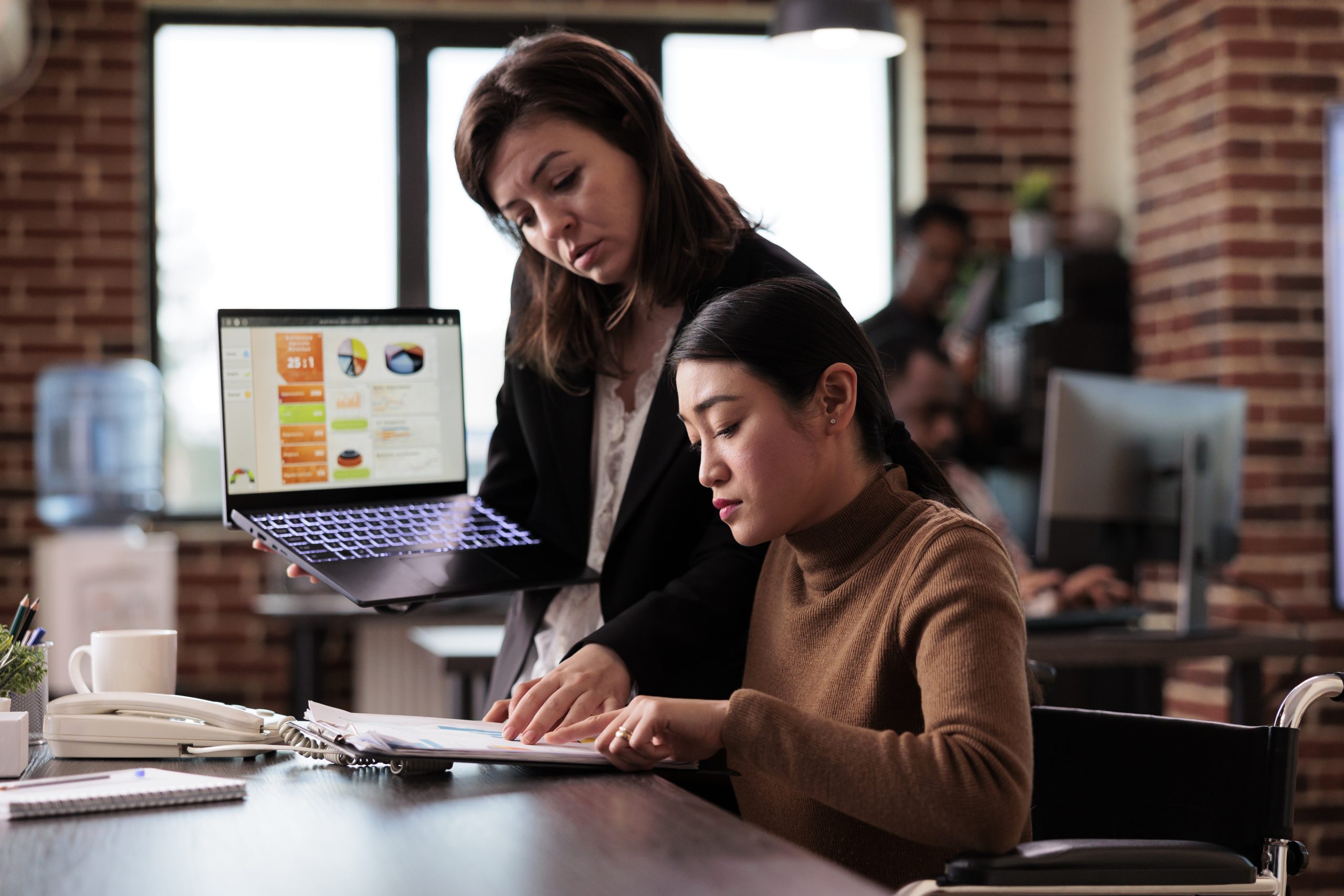 California Disability Discrimination Laws
California law prohibits employers with five or more employees from discriminating based on an employee's physical disability, mental disability, medical condition, or genetic condition.⁠
Employees must be able to perform their essential job functions to qualify for these protections.⁠
According to  The California Fair Employment and Housing Act (FEHA), the Unruh Civil Rights Act, and the Disabled Persons Act, if an employee requires an accommodation to do their job, the employer has a legal obligation to provide it, unless doing so would be significantly difficult or expensive.⁠
In California, it is against the law for an employer to discriminate against an applicant because of their physical or mental disability. Employment discrimination based on a real or perceived disability is a violation of California and federal law.
The Americans with Disabilities Act (ADA) also protects applicants and employees from employment discrimination based on disability. The ADA and other employment anti-discrimination laws protect qualified individuals who can perform the essential functions of their job, with or without reasonable accommodation.
Under the FEHA, it is unlawful for an employer to discriminate against a person because of their disability in any aspect of employment. Disability discrimination is prohibited in any aspect of employment or hiring, including but not limited to:
Refusing to hire
Refusing to select for a training program
Demotion
Reduced pay
Denying a promotion
Denying reinstatement
Denying benefits
Forcing an employee to quit
Harassment
Assigning different duties
Discrimination in any way
California employers are required by law to evaluate job applicants without regard for their actual or perceived disabilities. Employers cannot ask about the nature of an applicant's disability, but they can ask whether they can perform job-related functions.
Employers cannot ask the applicant to take a medical or psychological exam if other prospective employees are not required to take such exams or if the examination is not job-related and consistent with business necessity.
Disability Discrimination Damages
An employee who prevails in a disability discrimination claim may recover damages that include back pay, front pay, lost benefits, compensatory damages for emotional distress, and punitive damages. They may also recover their attorneys' fees and litigation costs.
California Disability Discrimination Lawyers
At Falakassa Law, our attorneys are committed to protecting your rights guaranteed by the Equal Employment Opportunity Commission (EEOC), the California Department of Fair Employment and Housing, and other state agencies.
If you have been a victim of disability discrimination, please call our office at 916-680-8486 to schedule your free consultation immediately.
"Best Employment Lawyers"
"I'm so happy I worked with Falakassa and not another lawyer. He fought for my case when it wasn't looking good. Any other lawyer would have given up on my case but he fought for me until the end. I would recommend him and call him again if I'm ever I'm ever in need of a lawyer."
Sanaz D.
"Josh is my go-to lawyer after my last few interactions with him. He's extremely sharp, very knowledgeable about his craft and industry, and has tons of experience that showed to an effective lawyer and got me great results."
Daniel M.
"Mr. Falakassa is an ultra professional employment lawyer. He cares for his clients and represents employees only against big companies. He will get you results and I refer/recommend him for any employment law Cases"
Joey N.
"Mr. Falakassa is a well polished employment lawyer. He answered all my inquiries and is always available to answer the phone. He is a great writer and one of the best at what he does. I would go to him for any employment law issues"
Martin S.
"I have gotten to know Mr. Falakassa working with him closely in a professional capacity. He is very smart and professional and he is always ready to go the extra step. I highly recommend him for any employment law dispute."
Mehrdad B.
"Attorney Falakassa is an outstanding employment lawyer. He took his time and gave me a free consultation and answered all my questions and followed up. He is very sharp and professional. I highly recommend him for any employment law dispute."
Jonathan H.
"I'm glad to have met Mr. Falakassa. He is a top employment lawyer and truly cares for his clients. He will maximize your recovery. I recommend him for any termination or wage issues!"
Steven A.
"Mr. Falakassa is an outstanding gentlemen and lawyer. He'll take the time to sit down with you and really get to know you and your legal concerns to provide the best possible outcome. I would definitely recommend this firm for any employment related needs."
Daniel Y.