California's Best Employment & Labor Attorneys
Verdicts and Settlements
$ 200,000
Whistleblower
Retaliation
$ 950,000
Wage & Hour
Class Action
$ 525,000
Wrongful
Termination
$ 250,000
Disability
Discrimination
Get The Right Compensation For Your
Employment & Labor Law Case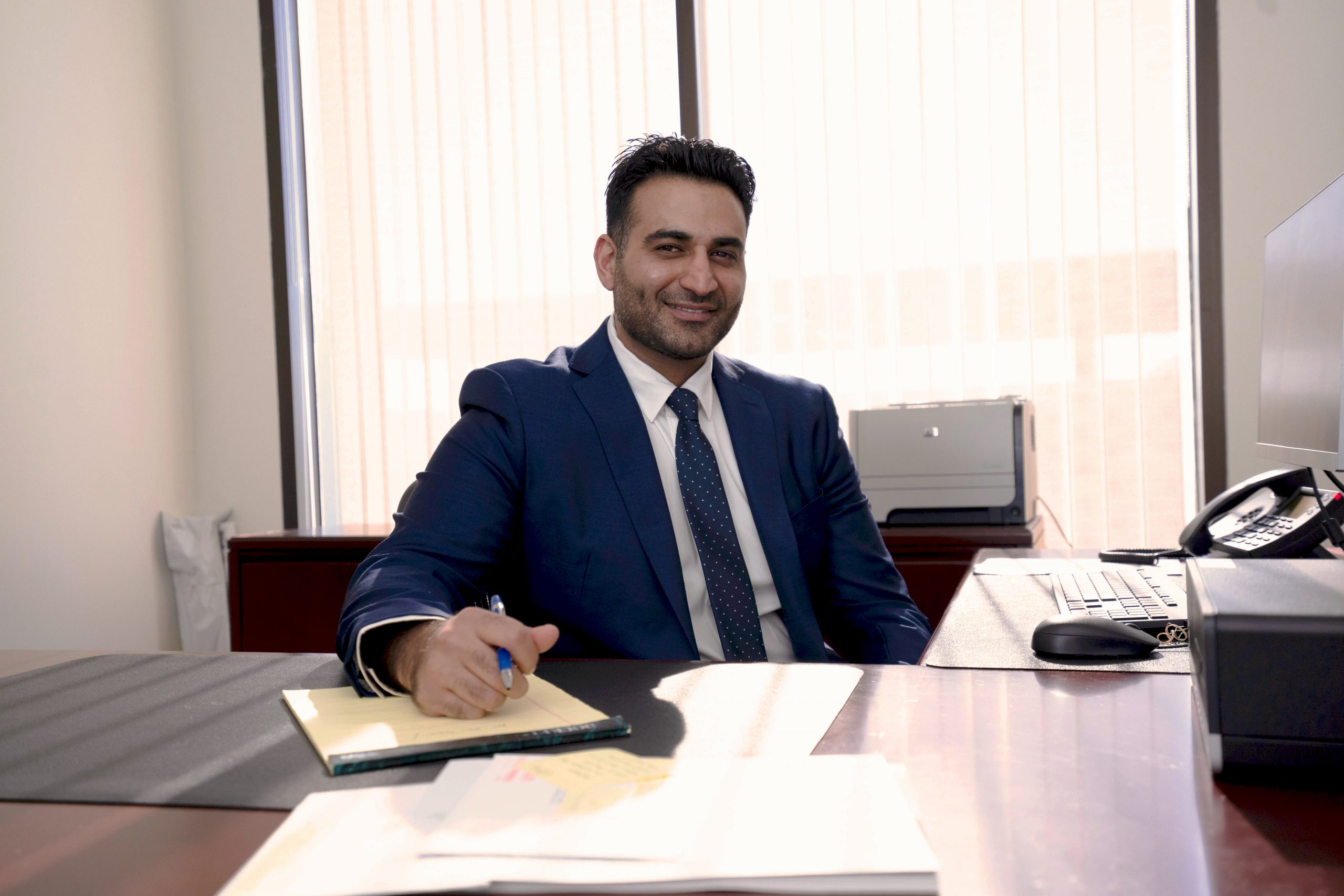 The workplace can be stressful enough with your workload, but when you have to deal with employers or peers who violate your rights, your place of work can become detrimental to your wellbeing. Whether it's discrimination, harassment, or wrongful termination, our lawyers do not put up with any kind of workplace violations, and neither should you.
Employers have the responsibility to respect your boundaries and rights. If you think you're facing employment or labor law violations, you can and should take legal action. Falakassa Law can help you get back on track with the right compensation for your case.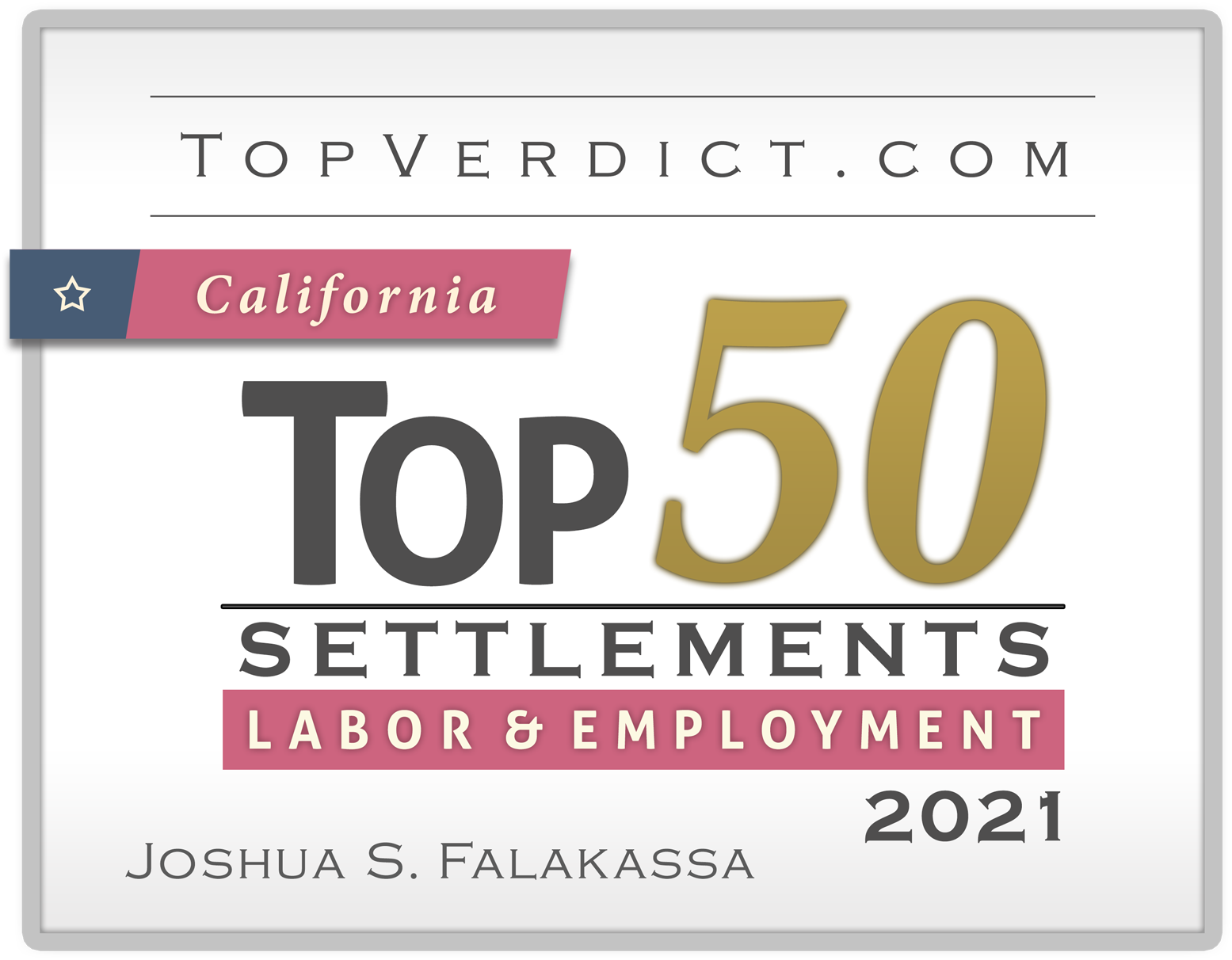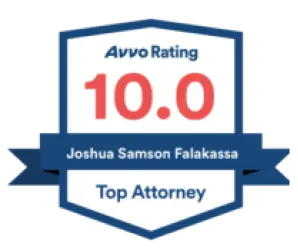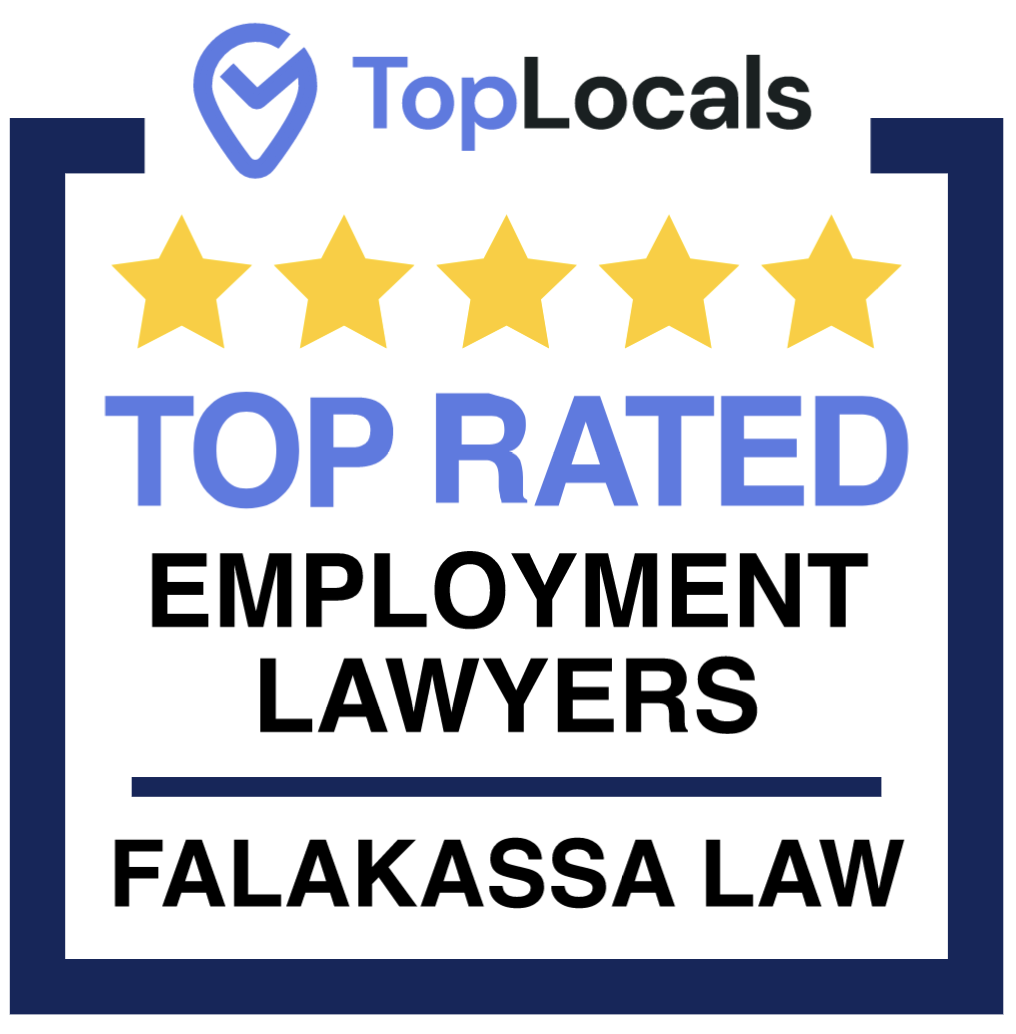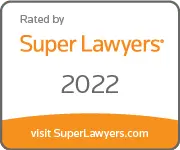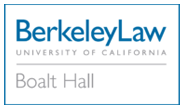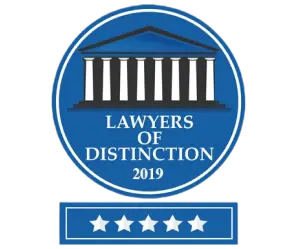 Areas Of Employment Law We Practice
With our years of experience, we've dealt with a variety of labor law violations and cases. Each case is unique, and our staff approaches each one this way. Our goal is that of our clients, and we'll get you proper compensation.
Wrongful Termination

: We're the top rated wrongful termination lawyers in the state. If you've been fired illegally or even are experiencing

Retaliatory Discharge

, you may be entitled to compensation.

Discrimination

: Discrimination takes on many forms. Whether it's based on age, race, gender, sexual orientation, or more, we can bring your case to justice.

Sexual Harassment

: Sexual harassment in the office is not a joke. If it's groping, comments, or intimidation, it's all illegal. We can help you take action before it happens again or to anyone else.

Minimum Wage Violations

:

Some bosses are always trying to cut corners. Falkassa can help you get your rightful wages back when there's been a violation of your rights.

Meal & Rest Violations

: Everyone deserves a meal and break in their work day. When that's stripped from you, that's against your rights.

Unpaid Overtime: Whether you're forced to or just trying to make a few extra dollars, overtime work deserves the right pay.
Work With The Best Employment & Labor
Law Attorneys In California
Facing workplace violations of any kind is difficult and can be stressful to your mental and emotional health. We know it's not easy to come forward and make your case, but Falakassa Law is here for you and the others in your workplace.
Your employer has the legal duty to respect your rights and the responsibility to make your office or place of work a safe space for all employees. We offer free consultations and there's no fee until you win. Let us help you move on and make sure your workplace troubles aren't the center of your life.
A California Employment Law Firm Serving
Northern and Southern California
5-Star Google Reviews
Hear What Our Clients Have To Say
I'm so happy I worked with Falakassa and not another lawyer. He fought for my case when it wasn't looking good. Any other lawyer would have given up on my case but he fought for me until the end. I would recommend him and call him again if I'm ever I'm ever in need of a lawyer.
Sanaz D.
Josh is my go-to lawyer after my last few interactions with him. He's extremely sharp, very knowledgeable about his craft and industry, and has tons of experience that showed to an effective lawyer and got me great results.
Daniel M.
Mr. Falakassa is an ultra professional employment lawyer. He cares for his clients and represents employees only against big companies. He will get you results and I refer/recommend him for any employment law Cases
Joey N.
Mr. Falakassa is a well polished employment lawyer. He answered all my inquiries and is always available to answer the phone. He is a great writer and one of the best at what he does. I would go to him for any employment law issues
Martin S.
I have gotten to know Mr. Falakassa working with him closely in a professional capacity. He is very smart and professional and he is always ready to go the extra step. I highly recommend him for any employment law dispute.
Mehrdad B.
Attorney Falakassa is an outstanding employment lawyer. He took his time and gave me a free consultation and answered all my questions and followed up. He is very sharp and professional. I highly recommend him for any employment law dispute.
Jonathan A.
I'm glad to have met Mr. Falakassa. He is a top employment lawyer and truly cares for his clients. He will maximize your recovery. I recommend him for any termination or wage issues!
Steven A.
Mr. Falakassa is an outstanding gentlemen and lawyer. He'll take the time to sit down with you and really get to know you and your legal concerns to provide the best possible outcome. I would definitely recommend this firm for any employment related needs.
Danile Y.
Call Us Now!
Disclaimer
Falakassa Law, P.C. does not handle cases against government entities.